He is a member of the American Lawyer Association and Cincinnati Bar Association. He has served on the Board of Trustees of the International Visitors Council of Cincinnati, and the Alumni Board of his Alma Mater, The Cincinnati Country Day School. Neil has published articles and has lectured at local College and Universities regarding Immigration Law.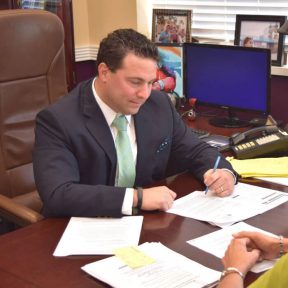 Neil graduated from Hobart College in Geneva, New York in 1997 where he graduated with a double major in political science and history. He was an active member of the Sigma Chi fraternity and a student representative on Hobart College's student governing committee.
In 2000, Neil gradated from the Capital University Law School, in Columbus Ohio. While attending school in Columbus, Ohio, Neil's academic success enabled him to graduate with the honor, the Order of the Curia. While working in law school, Neil interned with Justice Paul E. Pfeifer, Supreme Court of Ohio where he gained invaluable experience in the judicial system.
Upon graduating law school and passing the bar, Neil took what was then thought to be a temporary position with his father at Richard I. Fleischer & Associates. However, due to a great father/son relationship and having an indispensable mentor, Neil decided to stay and help the law firm grow into the thriving Fleischer Law Firm, LLC. With his father, he became a member of Cohen, Todd, Kite & Stanford, LLC to develop an immigration practice there.
Neil has been married to his wife,  Liz for over 5 years and they just welcomed their first child. They have an "obedient" Maltese named Coco. Neil is an avid sports fan; as a former athlete and state champion pitcher on his Cincinnati Country Day baseball team, Neil now realizes that his "glory days" are over but enjoys playing softball with his friends, and competing nationally in fantasy baseball and football.